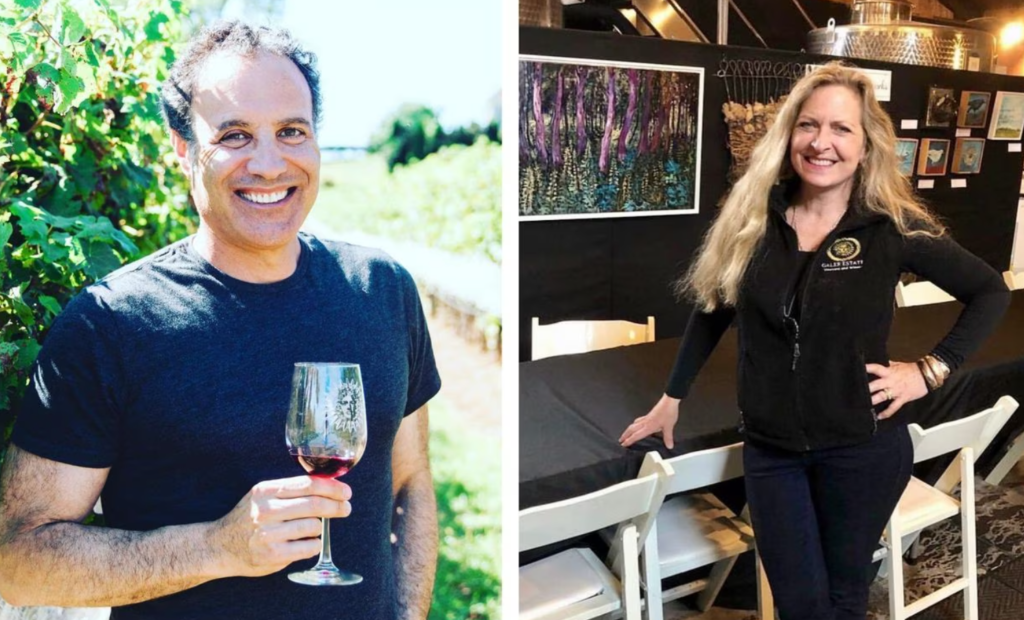 No, it is not closed, as owner Lele Galer wanted to stress during a phone conversation Sunday.
"Oh my gosh, the rumor mill the last three months has been, 'Oh, it's closed.' No. We're open. We are open,"
said Lele, who has owned the winery with her husband Brad since May 2008 for $1 million and, following extensive renovations, opened it in 2011.
The boutique winery, vineyard and Airbnb adjacent to Longwood Gardens, all on 7.4 acres, went up for sale last week at an asking price of $3.395 million. It's located at 700 Folly Hill Road in Kennett Square, Chester County.
Lele said there were a few factors that led to the decision beginning with her husband, a pharmaceutical executive, recently taking a job in Boston.
"For the past 15 years probably, he has been commuting,"

She said.
"He was commuting to California and. before that, Toronto. But it would only be for a couple of days every few weeks. But now he's had to get an apartment in Boston. He'll be going there more often. He doesn't really do anything with the winery, but it kind of ties our hands if, in fact, we should move to New England or not."
Their journey into ownership began in 2005, using the expertise of internationally known viticulturalist Lucie Morton and the management of Jan Grimes to plant a 7-acre vineyard at their home in nearby Pocopson, in Chester County. Grimes continues to work there as the vineyard manager. Several years later they bought Folly Hill Winery and began a reconstruction plan added a fermentation room, art-inspired tasting room, French oak barrel room in addition to replanting the vineyard there.
John Levenberg, a winemaker who has worked for a number of Eastern wineries in addition to holding similar roles in California and overseas and who currently operates The Wine Collective in suburban Baltimore, designed the winery.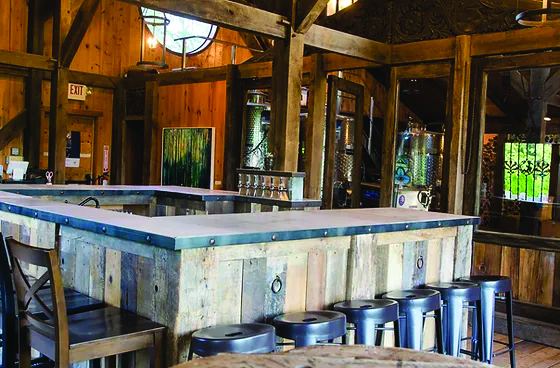 It already was a property that was blessed with location – right behind Longwood Gardens and a short drive from routes 1 and 202 – and history.
According to the winery specs that accompany the commercial listing, the main building includes an house dating back to before the American Revolution with an additional facade that was added later. That house was once used by British General William Howe following the Battle of Brandywine in 1777. A placard from the Chester County Historical Society notes those historical roots.
In the centuries since, the structure has had many uses, including as a hunting lodge that was frequented by baseball legend Babe Ruth.
While there was ample space around the bar to accommodate visitors, what made this place a treasure to visit was all the room outdoors, from the refurbished main deck and auxiliary deck that existed off the tasting room to another deck they had built off an events space called the Red Lion Room. In addition, the back of the winery features a grassy area with a mix of fire pits and Adirondack chairs that gave visitors a wide view of the vineyard that sloped away from the property.
That parcel of 4 acres was originally split between Cabernet Sauvignon and Chardonnay. But within a couple of years they would tear out the Cabernet Sauvignon and leave the multiple clones of Chardonnay vines that they could source for their oaked and unoaked still wines and a sparkling version of the grape.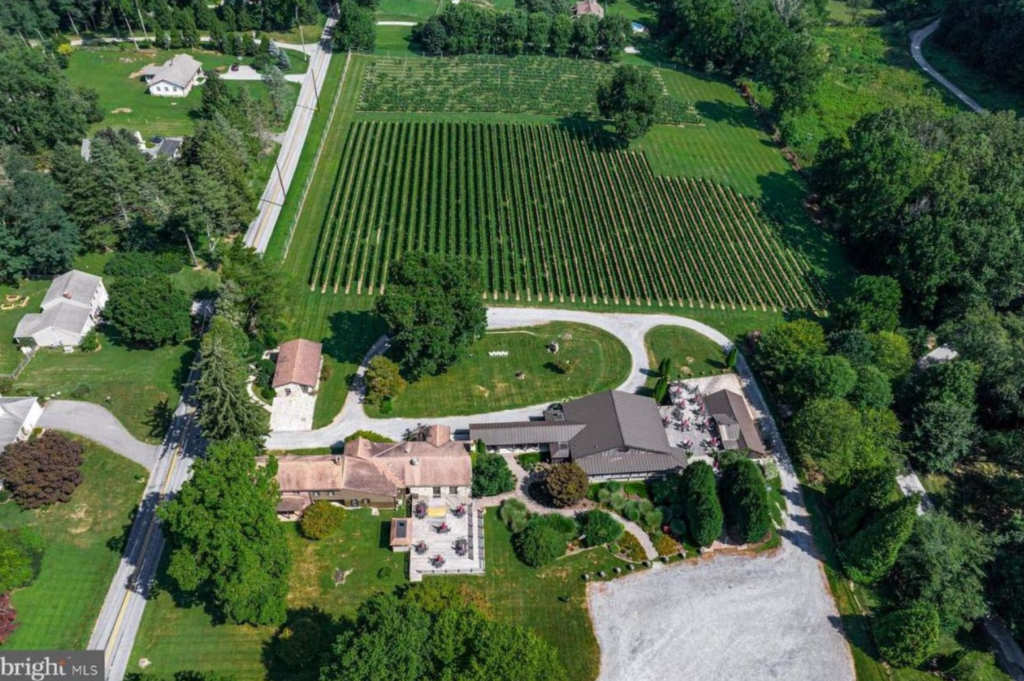 Lele blamed management costs for making the decision last year to abandon the "home vineyard" and just lean much more on surrounding growers from which to source their grapes.
"I'm sure you've seen it. There are a lot of good grape growers now, and it wasn't the case 15 years ago,"

She said.
"We make good wine, so we're lucky we have good relationships with the [local] grape growers." Still, she said, the decision was a "very fundamental change to what we had originally intended. That was where we had our Cab Franc, our Gruner, our Vidal, and Petit Verdot as a mixer. It was sad [to let that happen]."
Galer Estate's wines have won around 150 regional, national and international awards, according to the website, and in terms of reputation the producer was best known for its Chardonnays. The winery produces about 2,800 cases annually, according to the specs, with its wines selling in the $20 to $40 range.
Virginia Mitchell has been the winemaker since 2014; today, she's also the general manager. She replaced the original winemaker Catrina North, who left in 2014 to work at Crow Vineyard & Winery on Maryland's Eastern Shore before and today works for Jackson Family Wines in California.
Lisa Yakulis of Kurfiss Sotheby's International Realty has the Galer Estate listing.
There are two other aspects of the winery worth noting:
Per the Realtor, there is an internationally acclaimed Airbnb separate 1 bedroom apartment on the property that has been written up in national and international magazines, built from a building that was formerly an icehouse and then a garage, overlooking the vineyard.

Writing about the winery has to include a mention of all the work Lele did to bring exposure to the local art community. Herself an artist, she told the Philadelphia Business Journal – which first reported the story of Galer Estate going on the market – that she designed the space, salvaging historic architectural elements to give the winery a mixture of Old and New World design. Those included a door from an old bank, stained glass windows and large gates from a chateau in France in addition to marble from the steps at Independence Hall.
Lele told PennLive that they'd just like to turn the place over to someone who can provide some new energy.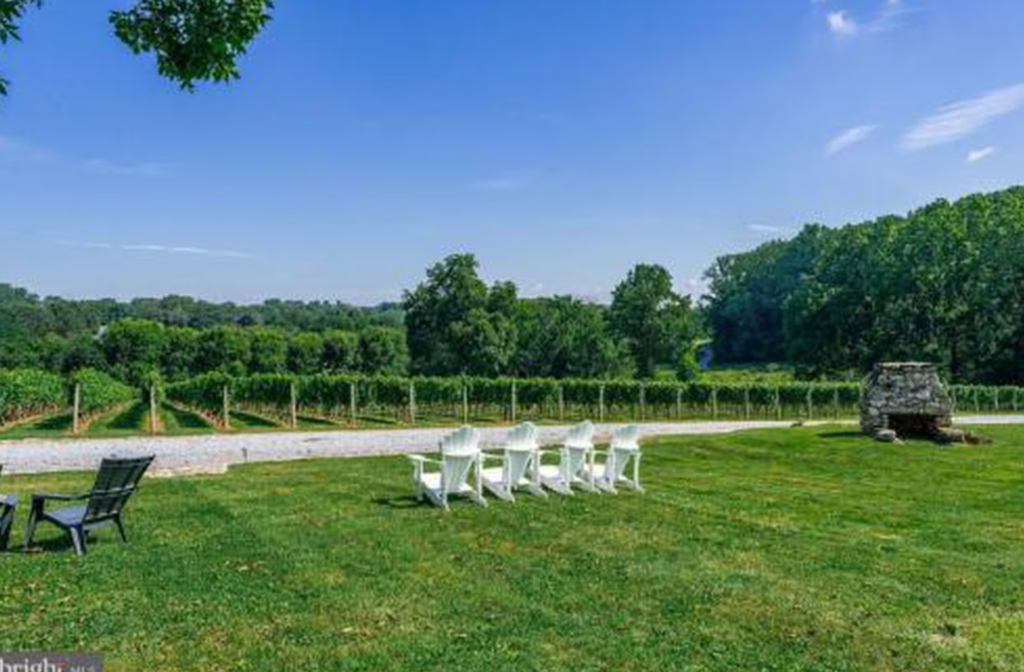 "We are just feeling like we've done what we wanted to accomplish,"

She said.
"and are happy to have a new owner jump in with new ideas and enjoy it all as much as we have."
"We really love it. I mean, we don't have any, like, oh, wow, we didn't do this or that," she said. "We were really happy with it."