Looking for a temperature-controlled wine vault or an on-site vineyard? These residences have you covered.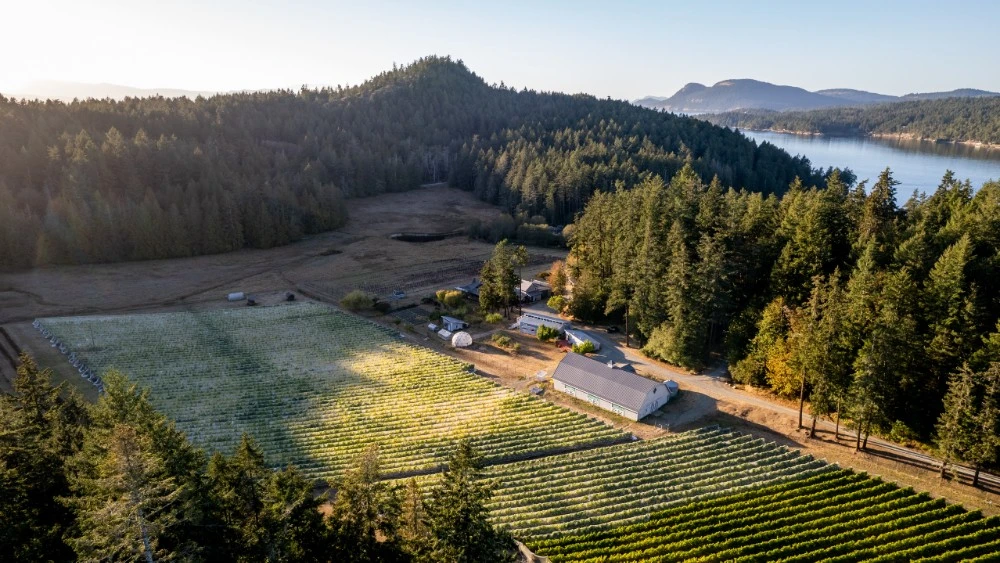 Serious wine enthusiasts stop at nothing when it comes to sourcing the perfect home for their most prized vintages. Some might require a show-stopping wine cellar or a wine vault, while others go the extra mile to create a dazzling tasting room—and a rare few might want to be as close as possible to the source of their favorite tipple with an on-site vineyard.
Whatever the case, there are several praise-worthy abodes around the globe with high-design features, such as a glass-enclosed wine room that acts as a design-forward centerpiece, a subterranean vault or a dedicated wine tasting room for entertaining wine-loving guests. Oftentimes, temperature control is a priority, whether you're designing or shopping for a home, as well as functionality and high-tech features that make it easy to care for and keep tabs on your prized bottles.
Our list of standout properties with incredible wine features includes sprawling estates from California to Florida and South Africa to the sunny Tuscan countryside.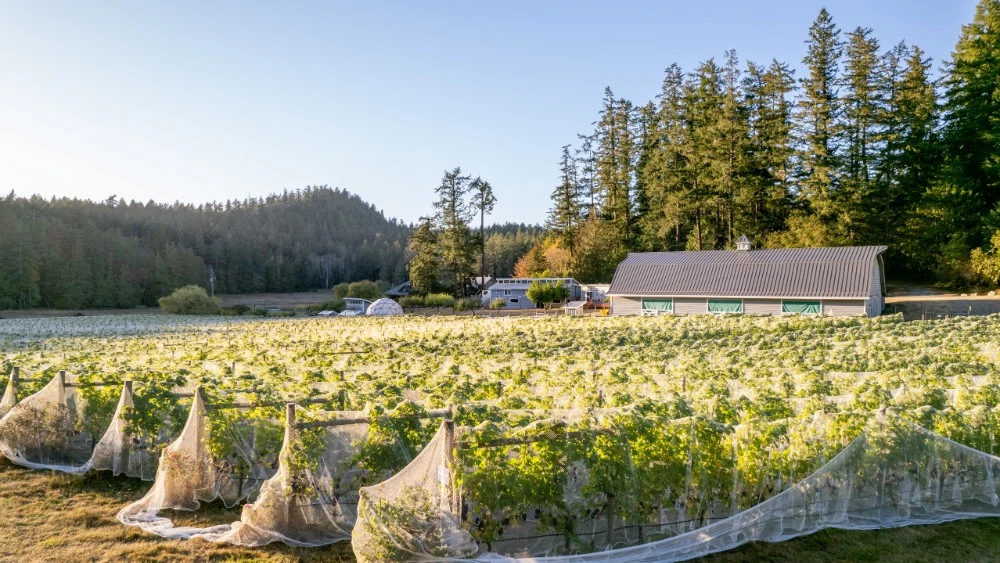 Clam Bay Farm and Vineyard in British Columbia, Canada, offers 105 acres of unspoiled beauty, including half a mile of oceanfront, dense forest and rugged terrain. Though Clam Bay was established in 1874, the main estate, called the Point House, was completed in 2022 with a modern and organic design.
Listed for $20 million, the 7,052-square-foot, five-bedroom home is perched on a jagged cliff on the water's edge. However, the real draws here are the organic farm and the 5.5-acre vineyard, in contract with Sea Star Winery.
The vineyard grows Pinot Noir, Siegerrebe and Ortega grapes, while the organic farm has plum, apple and bear trees and berry bushes. There's plenty of space for the future owner to double the size of either the orchard or the vineyard.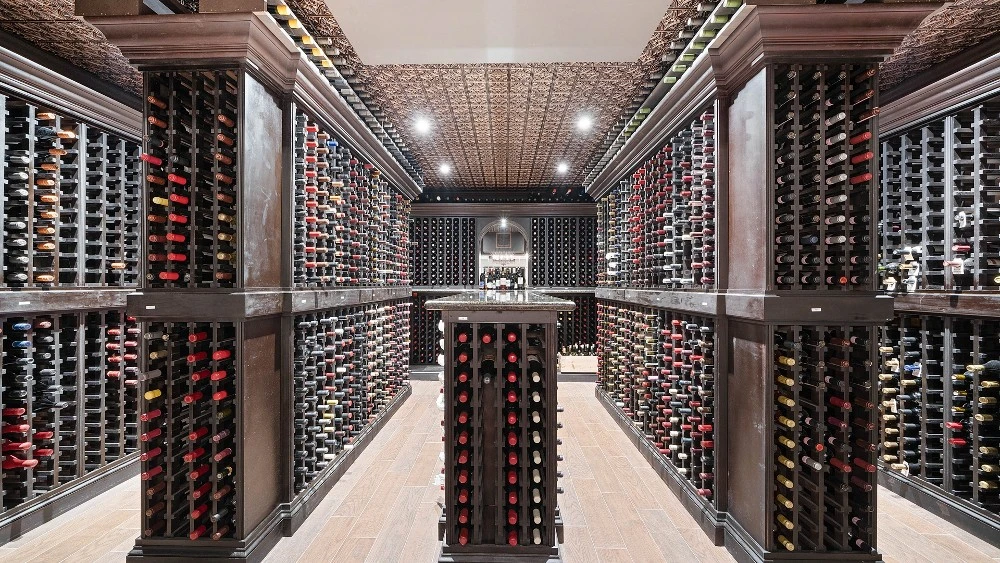 More like a palace than a single-family home, the oceanfront Bella Vista Polo Ranch has a 43,000-square-foot main home on a 20-acre plot of land. Manicured gardens and a grand entryway, complete with a motor court and a stone fountain, welcome you into the estate.
The Mediterranean-style estate looks plucked out of Italy and, for $55 million, you can host several family members and friends. There are 11 bedrooms; a 128-foot swimming pool; a helipad and hangar; a movie theater; a gym; a salon; a 200-person ballroom; and parking for 100 cars.
To top it all off, check out the impressive 5,000-bottle wine cellar with a wine tasting room that will delight any oenophile. The space has floor-to-ceiling rows of shelving and storage, plus it opens up to an elegant private tasting room.
Tuscany, Italy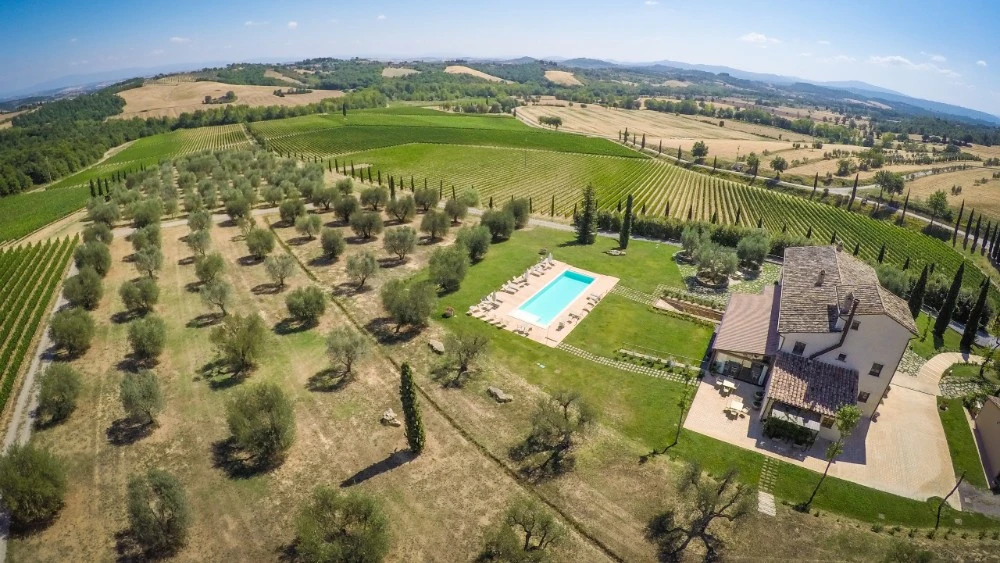 With 13 bedrooms, over 60 acres of vineyards and a spa, this 308-acre farmhouse-style property in Tuscany could easily be a hotel. Listed for $14 million, the home is actually a restored 19th-century manor house, complete with old stone fireplaces, ruins and exposed wooden beams.
The charm and rustic nature of the property isn't the only appeal: Not only are there more than 60 acres of vineyards that grow Merlot, Sangiovese, Cabernet Franc and Pugnitello, to name a few, there's also on-site bottling and storage capabilities in the wine cellar, as well as a tasting room, an outdoor terrace and kitchen.
There are also olive groves, arable land and a forest, with 12 acres of white truffle.
Savannah, New York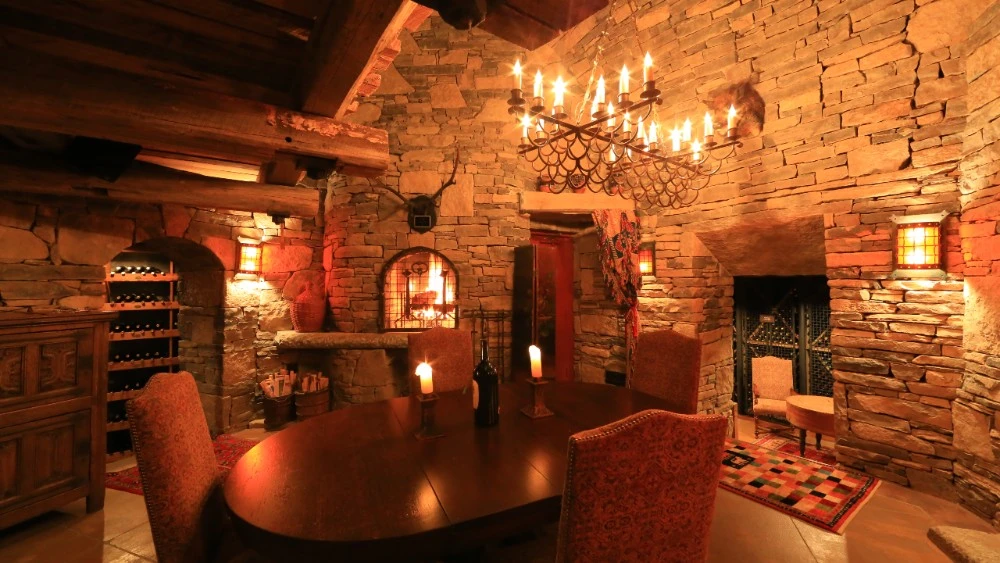 Known as Savannah Dhu, this 3,900-acre property is capable of hosting hundreds of guests, whether it's within the 25,000-square-foot main house, standalone lodges, livestock barns, organic gardens or wild forests and fields. On the market for $49 million, this upstate New York residence also plays host to a private lake, a silo, horse facilities and an entire guest ranch, plus winding roads and pathways for unfettered exploration in the wilderness.
But you won't be roughing it here. The 10-bedroom main house has every amenity you can think of, including a wine cellar and a double-height tasting room lined with wood and stone. You can even enjoy a roaring fire while sipping on your favorite vintages.
Calistoga, California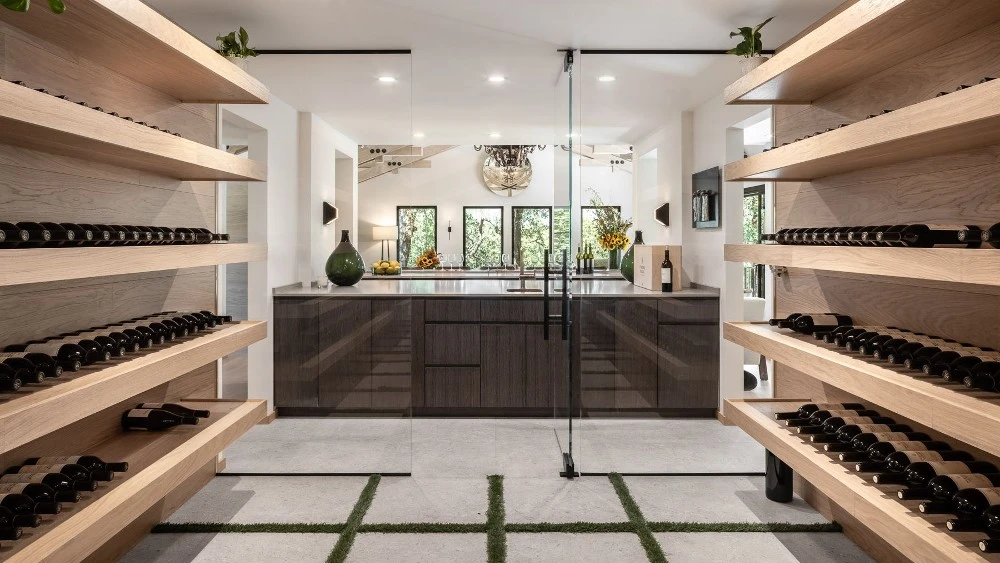 Epic wine estates abound in California's wine country, but this $18.5 million Calistoga home is one of a kind. Located on the grounds of a former boy's school, the property has three structures with a total of six bedrooms across its 46 acres. And 6.3 of those acres of Cabernet vines produce vino from one of Napa Valley's most celebrated winemakers.
The homes—a contemporary, boho-chic main residence and two cottages—each have their own unique wine storage. Multiple patios overlooking the vast property are the perfect settings to enjoy a nice glass. There's even a tennis court on the property engulfed by verdant rows of vines.
Jersey, England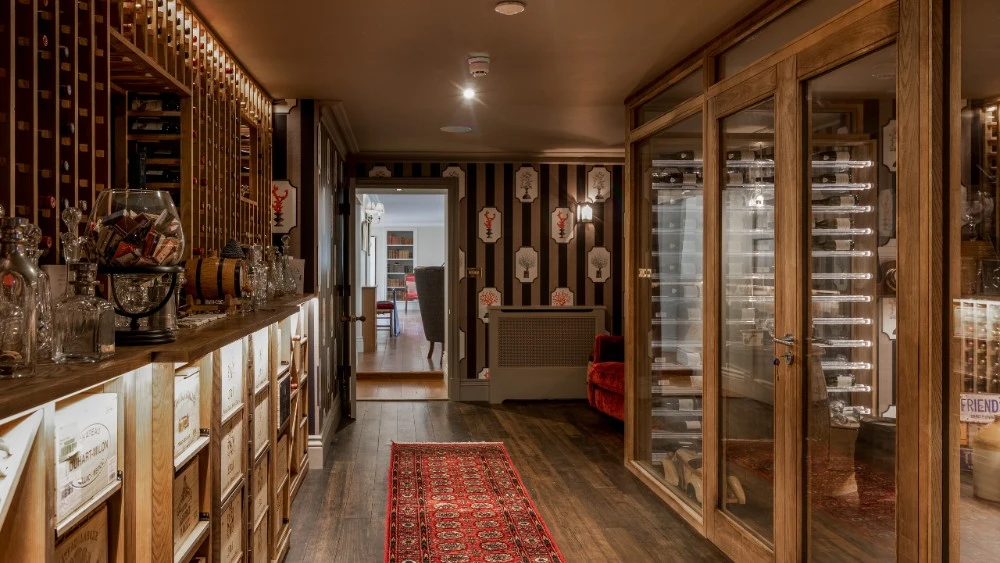 This country estate in the parish of St. John on the island of Jersey in England, part of the Channel Islands, is the ultimate secluded escape. The property has 35 acres of agriculture fields and a main, 14,200-square-foot residence that has been renovated to perfection.
The grounds are manicured to perfection, with immaculate lawns and landscaping. On the market for $14.2 million, this home is made for those who have a wide array of interests: There's a movie theater, a tennis court, horse stables, garages for a car collection and, of course, a wine tasting room with a temperature-controlled wine cellar, which can hold hundreds of your favorite bottles.
Austin, Texas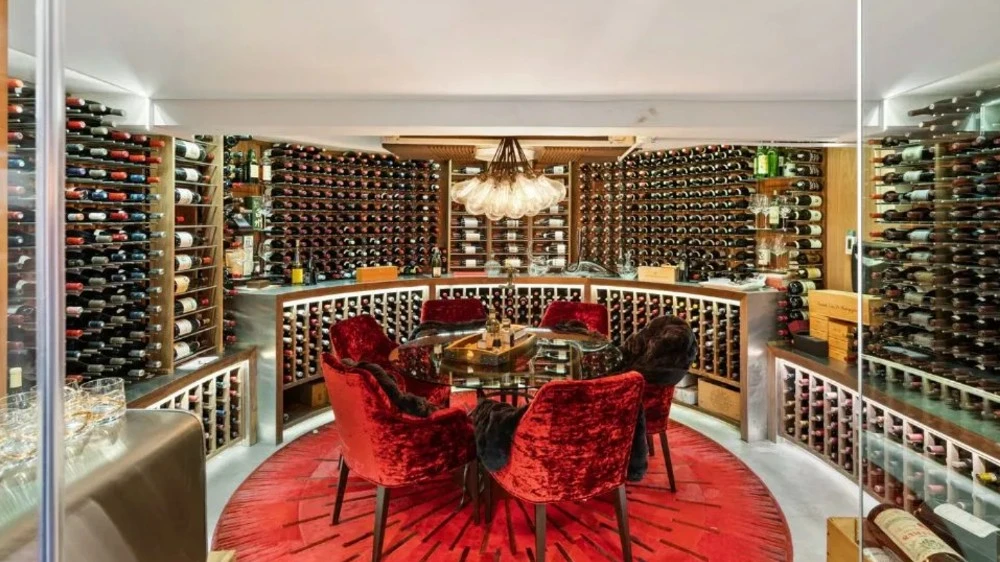 Austin is one of the real-estate world's most talked about cities, and an Art Deco home from the 1930s certainly elevates the area's offerings. Listed for $13 million, this Texas home was designed by architect Roy L. Thomas and is listed as a historic building.
The sellers fully redid the interiors and added a slew of fascinating amenities, including a circular wine cellar. They believe the original owners designated this basement space as a bomb shelter, but as avid vino drinkers, they transformed it into a bottle-lined cellar with seating in the center.
Not only is it visually pleasing, but it also stores hundreds of bottles of your favorite wines.